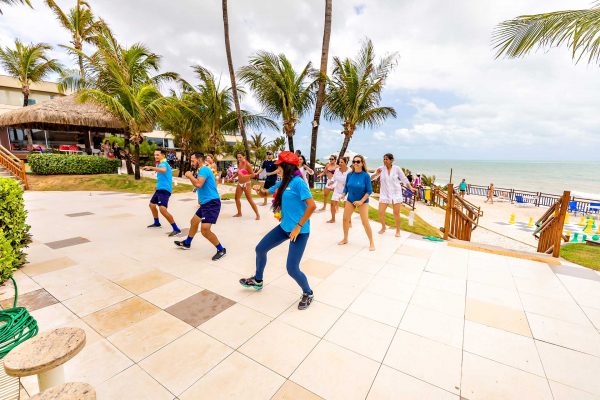 SPORT AND LEISURE TEAM
Our team will make your days at the Ocean Palace hotel even more fun, with a daily schedule of activities for adults and children. The children can be left with the recreation workers from 04 years old. For children under 04, the company of a responsible adult is necessary.
General Standard Schedule for the Ocean Palace Resort Guests.
Morning
Walks, muscle warm-up, activities in the swimming pool, beach sports and recreation in the social areas with integration games.
Afternoon
Sports, recreational, radical, competitive activities, general knowledge activities (culinary, arts and ecological), dance and body moving activities.
Evening
Cultural presentations for adults, kids and musicals. Parties and integration activities.